Lately I've been having a few problems with my Insignia Fire TV. The Insignia Fire TV remote microphone starts acting up and I can't use Alexa any more.
The problem didn't sort itself out so I decided to do some research. I studied many forum posts and found that others were having similar or related problems. Here is a brief list of the main issues:
The Alexa Voice control element becomes unresponsive.
At times, the voice control button sometimes stops working,
The Fire TV may also turn off when a user tries to use Alexa.
Here is a list of steps that I used to troubleshoot the problem
Power the Remote
If this is the first time you are using the remote, make sure you have inserted the 2 x AAA batteries into it. This is required for operation. The picture below shows the correct battery orientation.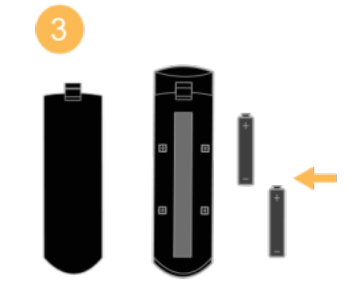 Note that the remote itself doesn't have any LED indicator to tell you that the remote is powered up. As a result, if the battery level is low or not working you won't be able to tell.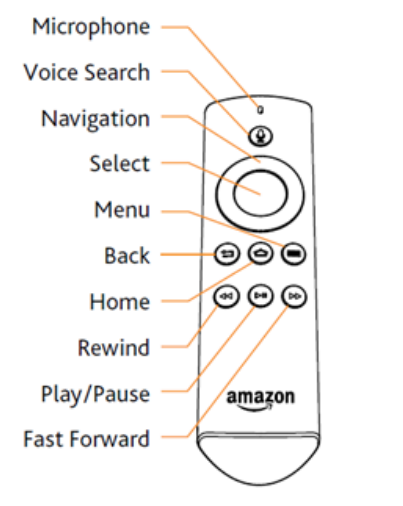 The only way to be absolutely sure is to test the battery level using a multimeter. Note that the level of each battery should be 1.5 Volt. If the level is below 1.3 V consider replacing it. If you don't have a multimeter, consider replacing the battery to eliminate the possibility.
Pair the Remote
The Fire TV remote connects with your TV over Bluetooth wireless (not infrared). Before use, it must be paired with the TV.
To do this
Go to Settings > Controllers & Bluetooth Devices > Amazon Fire TV Remotes > Add New Remote > Amazon Fire TV Remote
Your TV display a message: Searching for remote…
When your TV displays the available remotes, select Amazon Fire TV Remote
The message Pairing the remote… will be displayed briefly
If your TV cannot see the remote, move closer to the TV. The typical range of Bluetooth is 10 meters. However that range can be reduced significantly depending on interference from other wireless devices that are operating near your TV.
Restart Fire TV
A simple restart of your Insignia TV remote can quickly solve this issue and get your Fire TV functioning and responding to Alexa once more. To restart your Fire TV:
Select the Settings option
Then select the My Fire TV or System option depending on your particular model
Then select the Restart option, and your TV should restart effectively
Alternatively, you can:
Press and hold the Play and Select buttons concurrently on your Insignia remote till you see your Fire TV restarting
Check to confirm if Alexa Voice is now responsive through your Insignia Fire TV remote and if not go to the next step.
Reset the remote
Unplug your Fire TV from the power source and let it stay unplugged for one minute
Press and hold the Left, Menu, and Back buttons concurrently for around 15 seconds
After another 5 seconds, take out the batteries from your remote
Plug your Fire TV back into the power source and wait for another minute
Re-insert your batteries back into your remote [1] Sometimes, an oxide layer has formed on the battery/remote terminals which prevents contact as needed, removing (or rolling them around) them eliminates it and the device powers up once more
Then on your remote, press the Home button
Test your remote control and voice search feature, and if it's still not responding to your voice commands go to the next step.
De-register and re-register your device
The mic and microphone button may stop working if the link to the existing Amazon account has stopped working. You can refresh this link by de-registering and re-registering your Fire TV. To do this:
Then go to Account & Profile Settings
Then choose Amazon Account
You will need to confirm the selection by pressing De-register once more
The registration page will load, after which you need to sign in to your Amazon account to re-register the device.
If your voice command feature is still not functional try the next step.
Select the Equipment Control option; if you do not see this option, then call customer support as this troubleshooting option (Adjusting your Home button settings) does not apply to your particular Fire TV model
Choose the Advanced Settings option
Set the Home button to HDMI-CEC only
Your voice command should work after these troubleshooting steps; they have fixed the same issue on many a Fire TV Stick. If all four steps have not worked, your remote may be faulty and need replacement, especially if it suddenly stopped working. Purchase one here.
Contact customer support
You can also call customer support for further troubleshooting advice.
Frequently Asked Questions
Why is my Fire TV remote voice not working?
Your Fire TV remote voice may not work for the following reasons:
faulty remote,
low battery level,
wireless connectivity issue or
if your Amazon account has been de-linked from your device.
How do I use the microphone on my Fire TV remote?
To use your Fire TV remote microphone, press and hold the 'Voice button' on your remote (it's at the top). Go ahead to speak into the mic (also at the top of your remote) with your desired instruction, then let go of the button once you finish talking.
How do I fix the voice control on my Fire TV remote?
Power the remote
Pair the remote
Restart your Fire TV
Reset the remote
De-register and re-register your device
Adjust your Home button settings
Contact customer support
You can follow the detailed instructions at the start of this article.
References
[1] Amazon Forum Post on Insignia Fire TV