Have you successfully paired your Samsung phone with your Bluetooth earbuds or headphones?
But then at a later point in time they simply stop working?
You're not the only person to be experiencing this problem (or to be incredibly frustrated looking for solutions!).
In this post we have provided multiple solutions to the problem. One of them will solve this issue for you and you will be back to enjoying your music in no time!
Without further ado, let's go through our step-by-step approach to solve this problem
Step 1 – Test Bluetooth
Test the Bluetooth headphones or earbuds with another device – a tablet or another phone to make sure that they are functioning properly. If they are not, then you will need to sort that out separately. It's got nothing to do with the A52 phone. Sometimes it can be as simple as low battery. At other times, it's either old firmware or a manufacturing defect issue.
If your headphones are working with another device then go to the next step
Step 2 – Restart Device
Power down and restart your device. Sometimes this fixes the problem and at other times and for some users it fixes the problem temporarily. If that's the case, go to the next step.
Step 3 – Check Audio Levels
Check your audio levels to see if they are set appropriately. To do this:
Go to Settings > Sounds and Vibration > Volume, Check if your Media volume slider is at a suitable level? If not,
Tap the 3 dots in the top right > Media Volume Limit > On > Move the Slider all the way to the right to see if this helps.
You can also try swiping from the top of the screen to the bottom > Media, and check the volume slider for the headphones here, or
head to Settings > Connections > Bluetooth > Tap the cog next to your headphones, and check your audio levels.
There's different volume levels for the phones speakers and any Bluetooth enabled headphones or speakers and you might have accidentally turned the Bluetooth volume right down.
Step 4 – Separate App Sound
Go to Settings >> Sounds and vibration >> Separate app sound >> Turn on now
Then set "any" application.
The Separate App Sound feature allows music to be played from one app to a Bluetooth speaker or headphones while still receiving notifications for messages, calls, and system alerts.
Step 5 – Clear the Cache
Go to Settings
Select Apps
Display system apps (you may need to either swipe left/right or choose from the menu in the top right corner)
Select Bluetooth from the now larger list of Applications.
Select Storage
Tap Clear Cache
Go back
Restart the phone
Step 6 – Turn off A2DP
Under Developer Options, turn off A2DP Hardware offload as shown in the picture below. Once this is done, power the phone OFF and then turn it back ON again.
Step 7 – Install Manufacturer Software
Install the manufacturer-specific software. In the case of Sony WH-1000XM3 headphones, for instance, it is Sony Heaphones Connect.
Change priority from Quality to Stable. This will in turn change the codec from AptX to SBC and possibly solve the issue.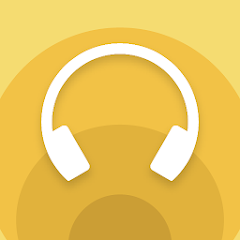 If none of the above solved the problem, the next step is a little more drastic and typically a last resort
Step 8 – Factory reset the Galaxy A52
Back up all your data to your favorite cloud storage service.
This will take things back to where they were when the device shipped. In many situations this resolves the issue and you now know that it's a software or firmware update that caused the issue with Bluetooth connectivity. You can update one app at a time to find the culprit.
Summary
If you're having an issue with your Samsung A52 Bluetooth connection here are the series of steps you can follow to solve the problem:
Test Bluetooth
Restart Device
Check Audio Levels
Separate App Sound
Clear the Cache
Turn off A2DP
Install Manufacturer Software
Factory reset the Galaxy A52